This is now my third year following the Oscars,
and I love the buzz around it.
The Academy Awards, popularly known as the Oscars, is widely regarded as THE award you can receive in the film industry. During this period, casual movie watchers like my friends and even closeted film aficionados and critics come 'alive'. Simply mention 'movies' and 'Oscars', and suddenly everyone seems to want to give their two-cents worth on the nominations or discuss the movies they've watched or not watched, why it is good and why it is not, which actor is hot or not, but most importantly if any particular film is worth your time.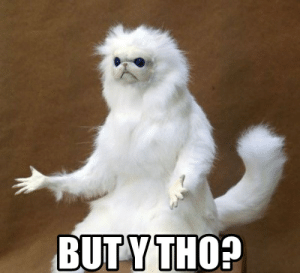 What I always notice is that though these perspectives are subjective, they always become a topic that'll draw people in (even the Marvel-only movie watchers – who will usually ask why xxx or yyy Marvel movie didn't win best visual effects).
Through these conversations, you realise you have a mini-community of people who either have similar interests or simply want to connect and get involved in conversations.
To enable more people to come into the conversation, the panel of judges has also been including more films on common streaming platforms like Netflix.
This 'democratises' film and makes it seem like everyone can get into it. This goes beyond what the Oscars were initially conceived for – just giving out awards and celebrating the team effort and creativity behind each film – It has become a platform to connect.
That's how I envision age-old institutions evolving in the digital age, just like how UOB conceived The FinLab, and The FinLab building The FinLab Online (P.S. You can find out more about what we do here) and how offices leasing space have become co-working spaces, like IWG (You can find out more below).
Who knows? There may be an internationally recognised award for Tiktok videos in the future since they can be considered short films too.
Will be glued to the TV on 28th Mar,
Jaime
---
Sign Up for a Free The FinLab Online Account Today!
The FinLab Online is an online platform for you to kickstart your business' digitalisation journey with the support of the community. Get started with like-minded business owners, tap on readily available resources and future proof your business with us. Click here to watch a short introductory video!
As a member, you will gain instant access to…
Join us for FREE, be a part of The FinLab Online now!
---
This week's good read
In the Hot Seat: Rachel Lim, Co-Founder of Love, Bonito
In our latest business leader series "In the Hot Seat", we have Love, Bonito's co-founder, Rachel Lim, who dispensed her insights on adopting new technologies. Read on to find out more about some of her personal challenges that she encountered while fulfilling her roles as a boss and a mother.
---
International Workplace Group (IWG) is leading the workspace revolution. Their companies help millions of people and their businesses to work more productively, by providing a choice of professional, inspiring and collaborative workspaces, communities and services.
UOB has partnered with IWG to offer a 10% discount on IWG (Regus, Spaces, HQ, Signature and No18) memberships, meeting rooms and virtual offices. This offer is available at IWG locations in Singapore, China, Indonesia, Malaysia, Thailand and Vietnam. Valid for the first-time customers for up to 6 months.
Click on the button below to find out more!
The FinLab is UOB's innovation accelerator that brings the ecosystem together to catalyse business growth and transformation. With a regional presence in Singapore, Malaysia and Thailand, The FinLab provides access to a range of business and technology experts, tools and content through The FinLab Online and in-person programmes. These programmes range from supporting the FinTech and start-up community in developing solutions, to assisting the Small and Medium-sized Enterprises (SME) community in going digital and innovating for sustainability. Founded in 2015, The Finlab has supported and connected with more than 14,000 businesses globally.
Download here